Timeframe:
February 2022 - April 2022     |   
 Role:
3D Generalist + Environment Artist
During my Graduate Research Associateship, I was working on a library of digital characters for use in virtual reality projects, and a lot of my time was spent on creating digital clothes. This experience inspired me to inquire about the use of cloth and digital fabrics both as an aesthetic and as a functional component of digital spaces. The Immersive Fashion project, therefore, explores the intersection of clothing and immersive environments. Technology and fashion are becoming increasingly interconnected and this is especially useful in creating viewing experiences centered around clothing. Fashion shows are being reimagined as interactive game environments, and there is an opportunity to expand the world of fashion into the digital realm by designing spaces and experiences that help shape the future of personal expression in digital environments, as well as the evolution of digital runways and stores. My research on this intersection was conducted through an iterative design of a walk-through environment that serves as a display space for digital clothing. Some of the clothes I displayed were created in Marvelous Designer and textured in Substance Painter, while some assets were my own clothes that were 3D scanned using peel 3D scanner. My goal for the visual direction of the space was to blend the indoor and the outdoor, nature and human-made. I wanted to achieve this through contrasting materials which is why I used Unreal Engine. My aesthetics was also influenced by theatre and stage design and I implemented this through the use of decals as shadows. I was also inspired by store displays, as well as galleries and museum spaces which I implemented by displaying the digital garments on white walls and adding the names and years on the wall next to them.

My vision for this environment is to be a web-based experience accessible to multiple users who can collectively explore and inhabit it, and import and place their own items as well. 

This project helped me gain a better understanding of the role of immersive experiences in fashion

. ​​​​​​​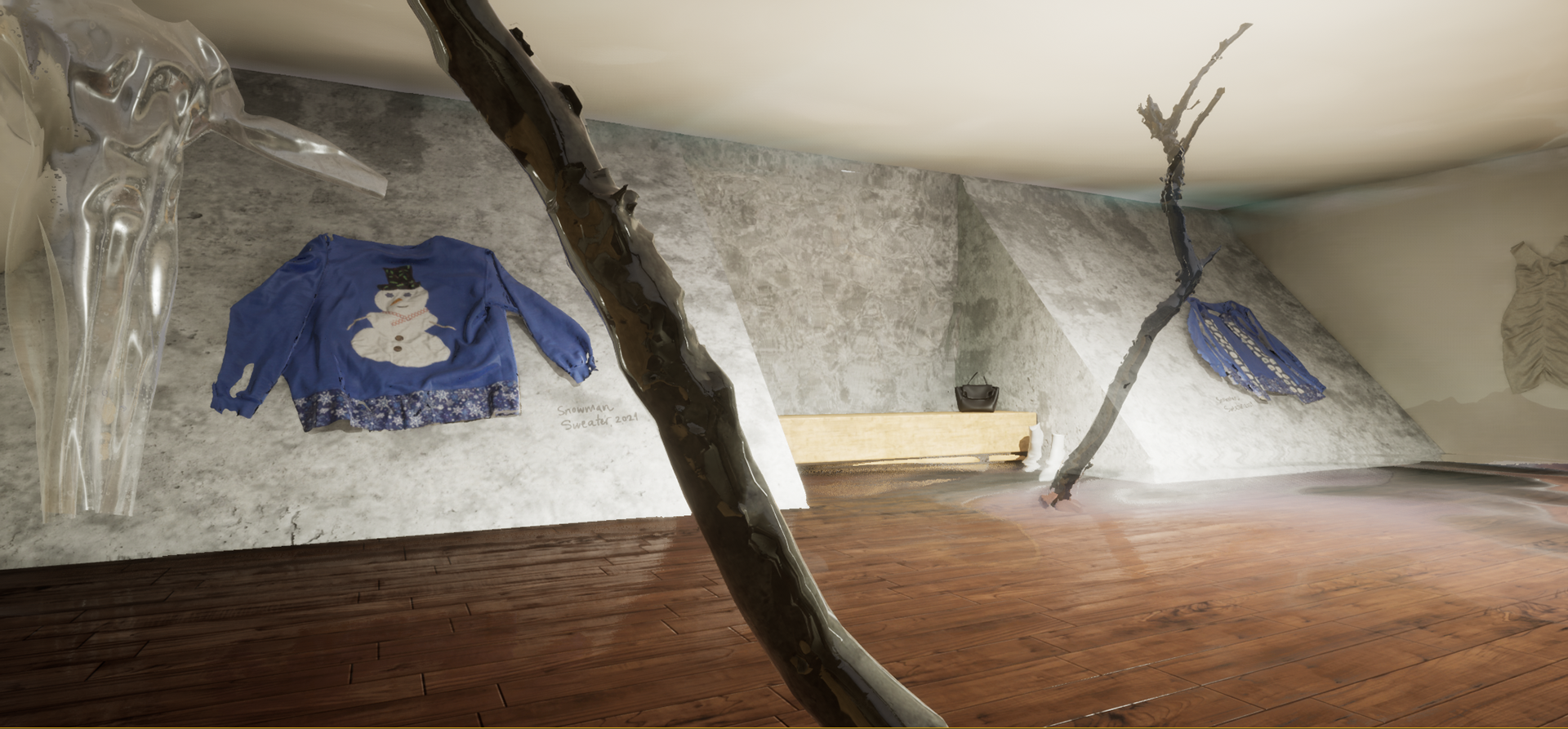 Find out more about the project in this short interview video by Korene Embrack:
Textures captured using the peel 3D scanner:
3D scans of items before being edited in Maya and Mudbox: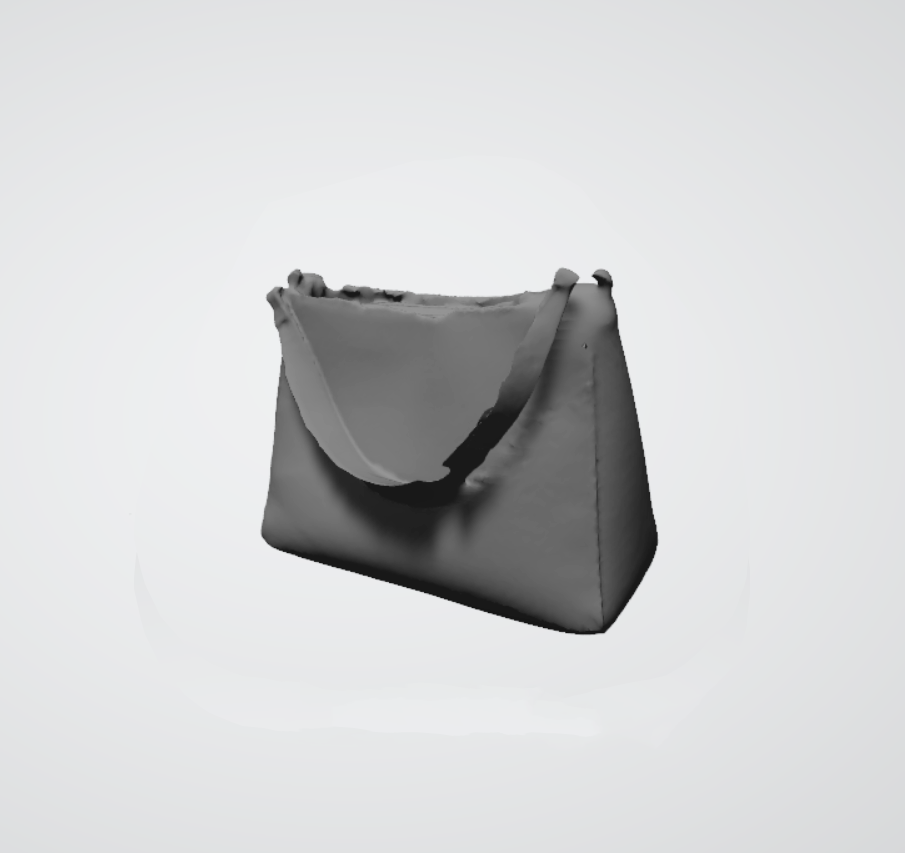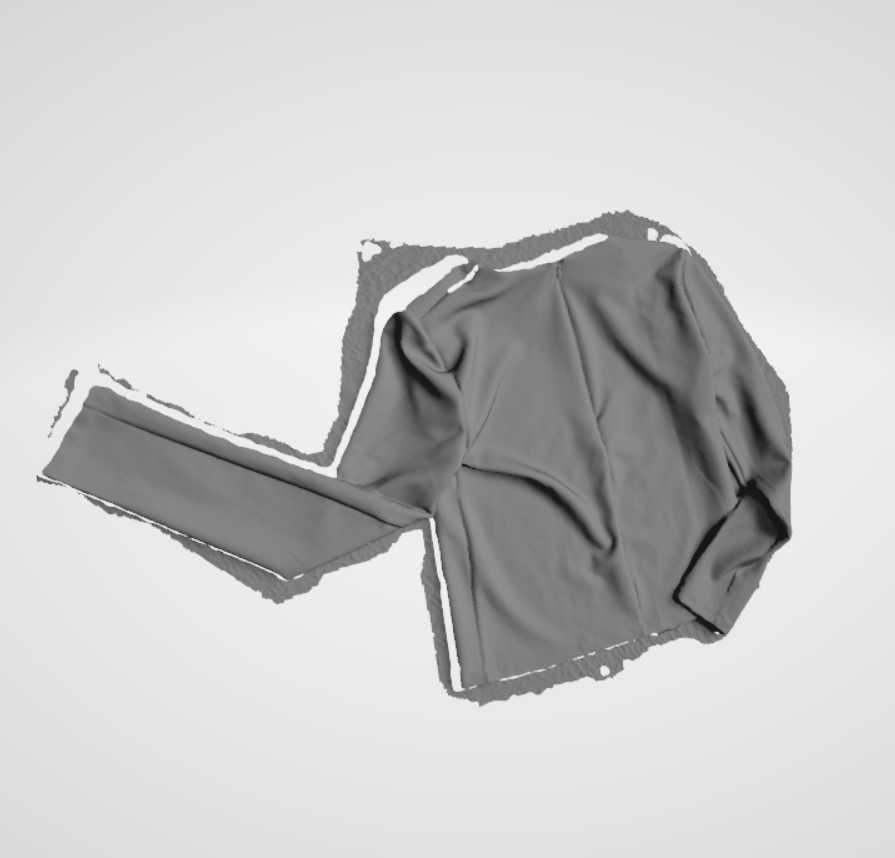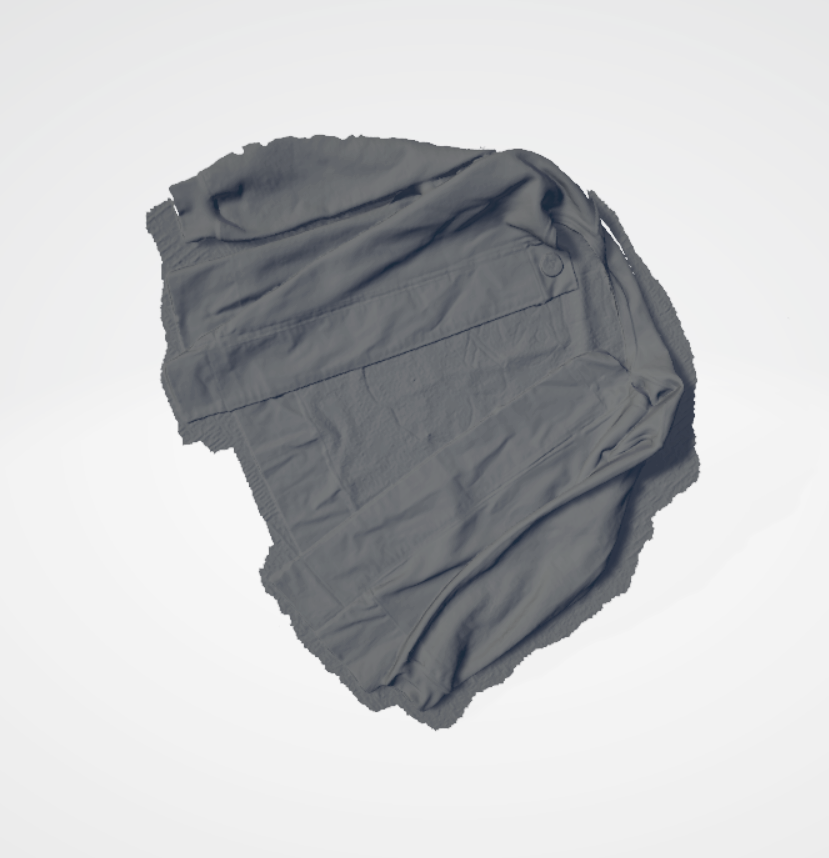 3D clothes (part of the digital clothing library) created in Marvelous Designer: